4 Easy Steps to A Perfect Girl's Night In (Warning: May maintain contain Nostalgia)
It's the first week back after spring break and after exploring (and being a little rude to your budget) it is the perfect time for a relaxed night in. Lucky for you, I have the perfect steps to creating the best possible girl's night in. Remember, real friends will accept and love you no matter what. But if you host the best slumber party they've ever attended, then they will love and accept you a whole hell of a lot more.
1. Create a snuggly environment
I am a firm believer that at home movie nights can be even better than making the trek out to a theater. Make your living room as warm and comforting as the womb you crawled out of. Compile as many supplies as you can; pitch a tent, build a fort of blankets (but remember to save a few for later), or if you have room, toss your mattress on the floor. Figure out if you're all going to lay facing a laptop, curl up on the couch to watch the TV or starfish, sprawled out to watch from a projector. Whichever option you choose is bound to be fun, but they all require a different amount of space and with that, varying numbers of pillows (or sloth stuffed animals).
When are you watching these movies? If it is during the day, use tapestries to cover the windows and prevent glares. Watching at night? The yellow glow of string lights is much more relaxing than your energy-efficient LED bulbs, so hang as many as you have around the room to keep the ambiance without compromising your viewing.
2. Stock up on Snacks
Welcome to adulthood, a place where mom won't make your dinner and dad won't sneak you the unhealthy snacks she didn't approve of. Luckily, you don't even need to think about what to pick up, I have you covered. The perfect party needs a great dinner, snacks, and drinks.
Kroger sells a personal pizza with goat cheese and roasted veggies as good as any gourmet pizza you'd get somewhere like MAFIAoZA'S. They also carry frozen macarons, ice cream, and the ever-nostalgic Sour Patch Watermelon. But the best treat for your party is the $2.99 Bay Bridge White Zinfandel. Bourgeoisie wine on a college girl budget. If you don't think the veggies on your pizza make these snacks healthy, pick up some dessert hummus and pizzelles (or I enjoy dipping Cheetos in, but that has been heavily debated). Girl's night is your chance to pig out so try the weird flavor combinations!
3. Just warming up
To get things started, break out the games. I'm talking Quiplash, Mario Kart, Rock Band, and maybe a few board games. This will get everyone in the mood with crinkle-nosed smiles, pig snort laughs and the creation of a judgment-free zone that lends itself to deep heart to hearts. I always prefer to let the tears flow before watching a movie. If you wait until the climax of the film, your sniffle nose will ruin the important scenes and leave everyone asking "wait, what did he just say!?!" Another pro-tip, since the new season just dropped, maybe pop on an episode of Queer Eye. Those activities just act as the opener, building anticipation before your slumber party main event, drumroll, please!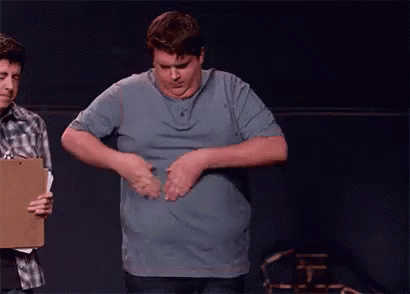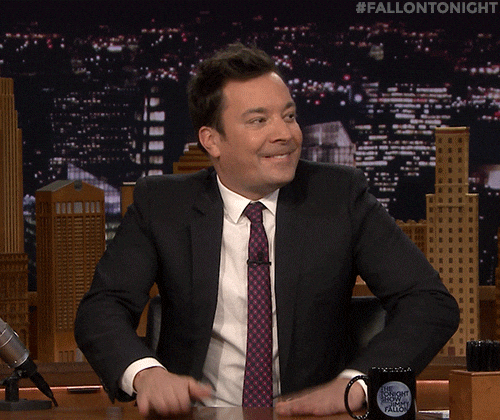 THE ROM-COMS
4. Movie Marathon
Relive Your Childhood:
Princess Diaries
Life-Size
The Lizzie McGuire Movie
She's the Man
Cinderella Story
Nostalgic:
Breakfast Club
Clueless
Almost Famous
16 Candles
Breakfast at Tiffany's
Funny:
Forgetting Sarah Marshall
Baby Mama
Bachelorette
Easy A
Iliza Shlesinger: Elder Millennial (Ok, it isn't a movie but I absolutely love this comedy special)
Heartwarming:
27 Dresses
The Last Song
Naomi and Ely's No Kiss List
Mamma Mia
Confessions of a Shopaholic
Cult Classic:
Twilight
Heathers
Scott Pilgrim VS the World
Wet Hot American Summer
Empire Records
Sing-along:
Burlesque
Grease
Pitch Perfect
Hairspray
Mamma Mia
Am I dreaming, or did I just give you the perfect beginning to a slumber party? Extend your movie marathon for a few more hours and blow your friend's minds with your amazing movie night! While you wait for them to clean their brain spillage post-explosion, check out my other posts for more fun friend-date ideas. To get you started I have some awesome day trips to Leiper's Fork and St. Louis, or if you want to stay local, adapt my date ideas into friend dates here.
Can't get enough? Be sure to follow me on all my social media pages, I am on Instagram, Facebook, and Pinterest! Or another great way to keep in touch is by signing up for my mailing list here to have more content like this delivered straight to your e-mailbox!
---
---